If you're looking for a family-friendly vacation spot that's packed with excitement, look no further than the Chicago Northwest Suburbs! From tasty restaurants to exciting attractions, the northwest suburbs have everything you need for a perfect family trip. Our family recently took a 24-hour trip to the area, and we were blown away by the fun we had. Read on to discover our itinerary of things to do, eat, and where to stay in Chicago Northwest.
Fuel Up at Wildfire Restaurant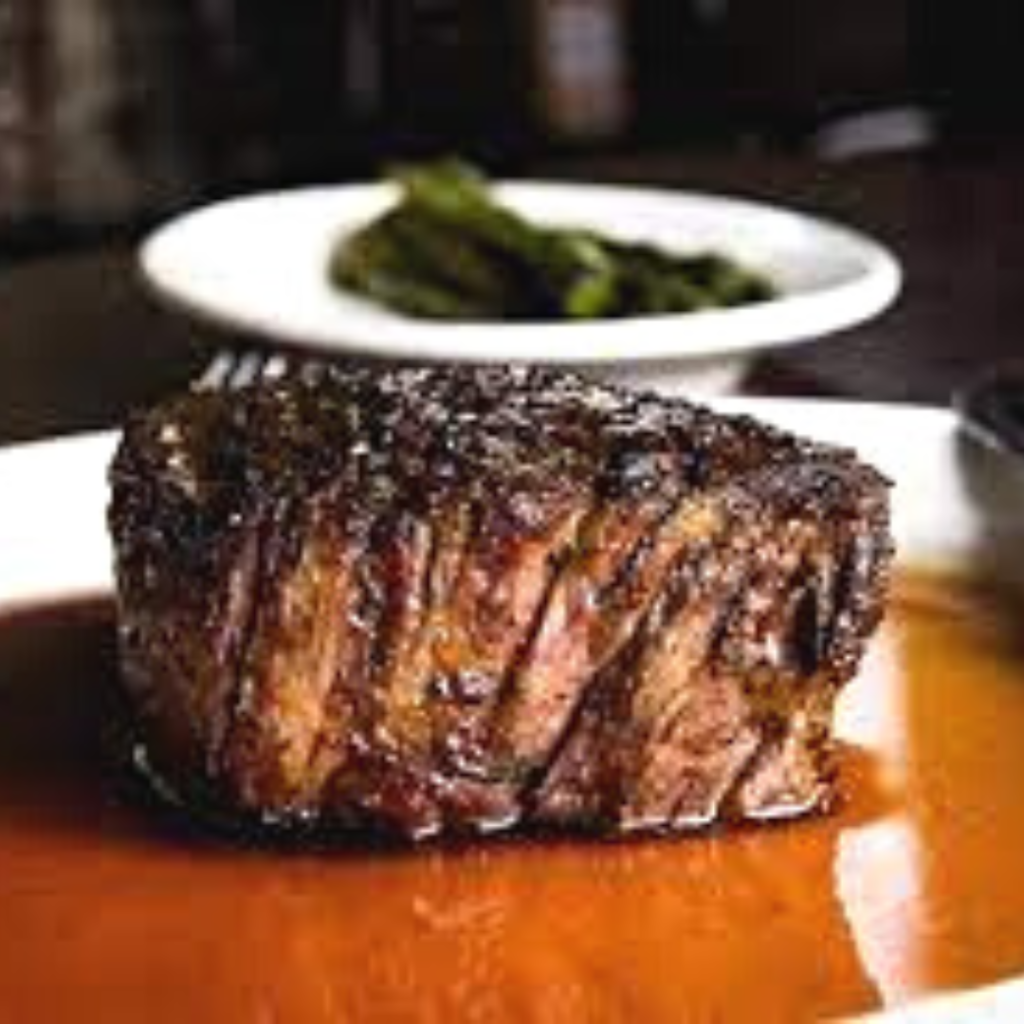 Our family started our journey with an amazing meal at Wildfire Restaurant, a classic steakhouse with a modern twist. The restaurant's wood-fired ovens and grills give its dishes a unique flavor that's hard to find anywhere else. We started with some delicious appetizers, including the garden salad and bacon covered scallops, which was served with warm artisan bread. For our main courses, we ordered the bone-in ribeye and the brown sugar glazed salmon, both of which were cooked to perfection. We also tried the garlic mashed potatoes and the baked macaroni, which were both flavorful and satisfying. The restaurant's cozy atmosphere and excellent service made our meal a delightful experience.
Lego Fun at Legoland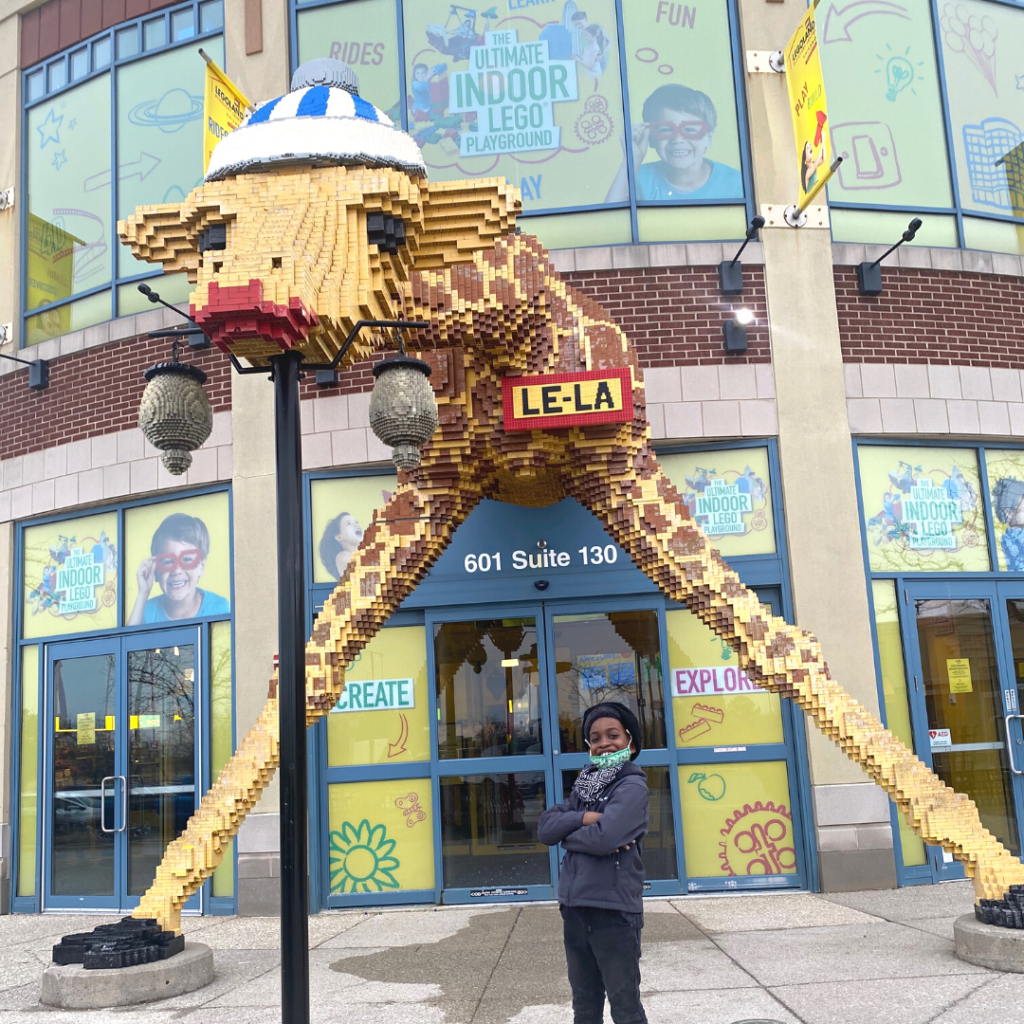 After our scrumptious lunch, we headed to Legoland Discovery Center, a family-friendly attraction that's perfect for Lego enthusiasts of all ages. The center is packed with interactive exhibits, including a Lego Factory Tour, a 4D cinema, and a Build & Test area where visitors can build and test their own Lego creations. We loved the Kingdom Quest laser ride, where they had to shoot at targets to save the princess from the evil troll. We also took a stroll through Miniland, a replica of Chicago's most famous landmarks made entirely out of Lego bricks. Legoland Discovery Center is an excellent way to spend an afternoon with the family.
Check-in at Marriott Towne Place Suites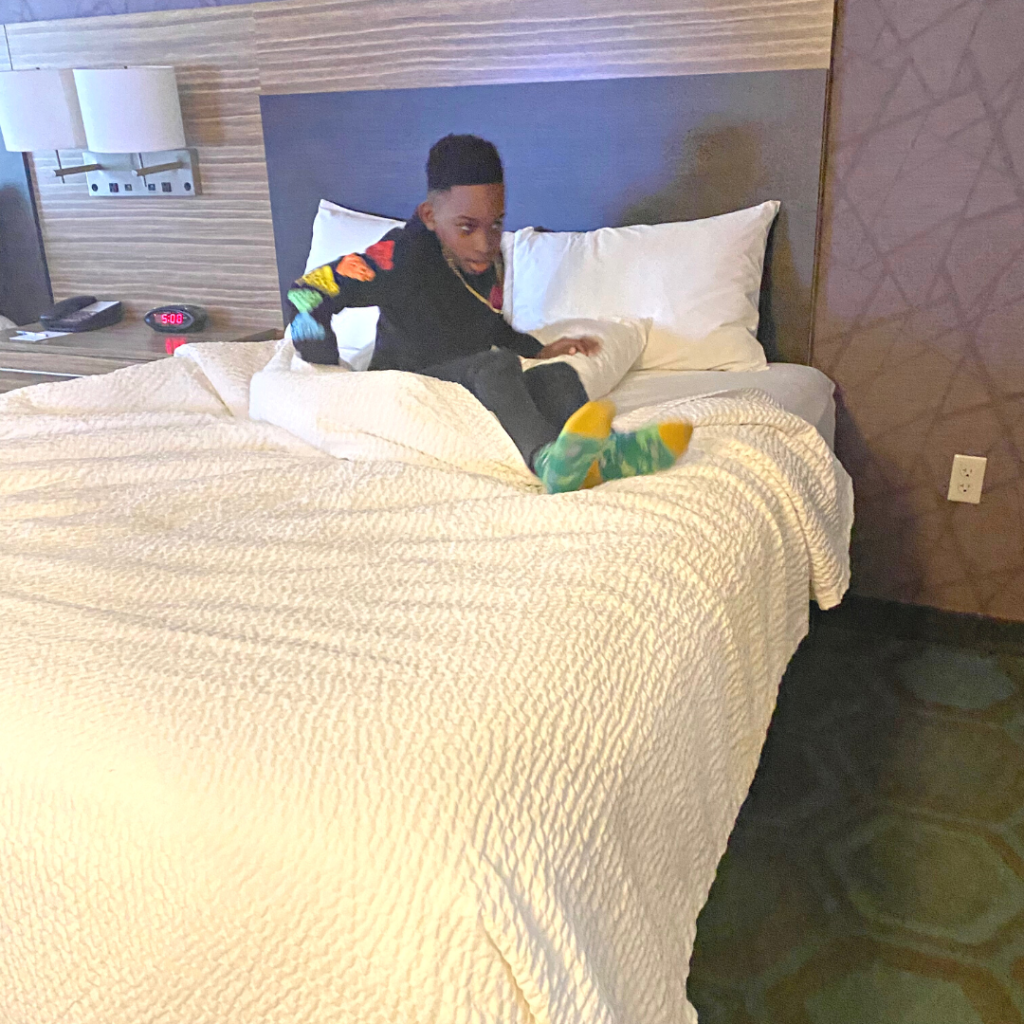 After our fun-filled afternoon, we checked in at Marriott Towne Place Suites, a spacious and comfortable hotel that's perfect for families. Our suite had two bedrooms, a fully equipped kitchen, and a living room with a flat-screen TV. The hotel also offers free breakfast, free Wi-Fi, and a fitness center, making it an ideal place to stay for families on the go.
A Knight to Remember at Medieval Times In Chicago Northwest Suburbs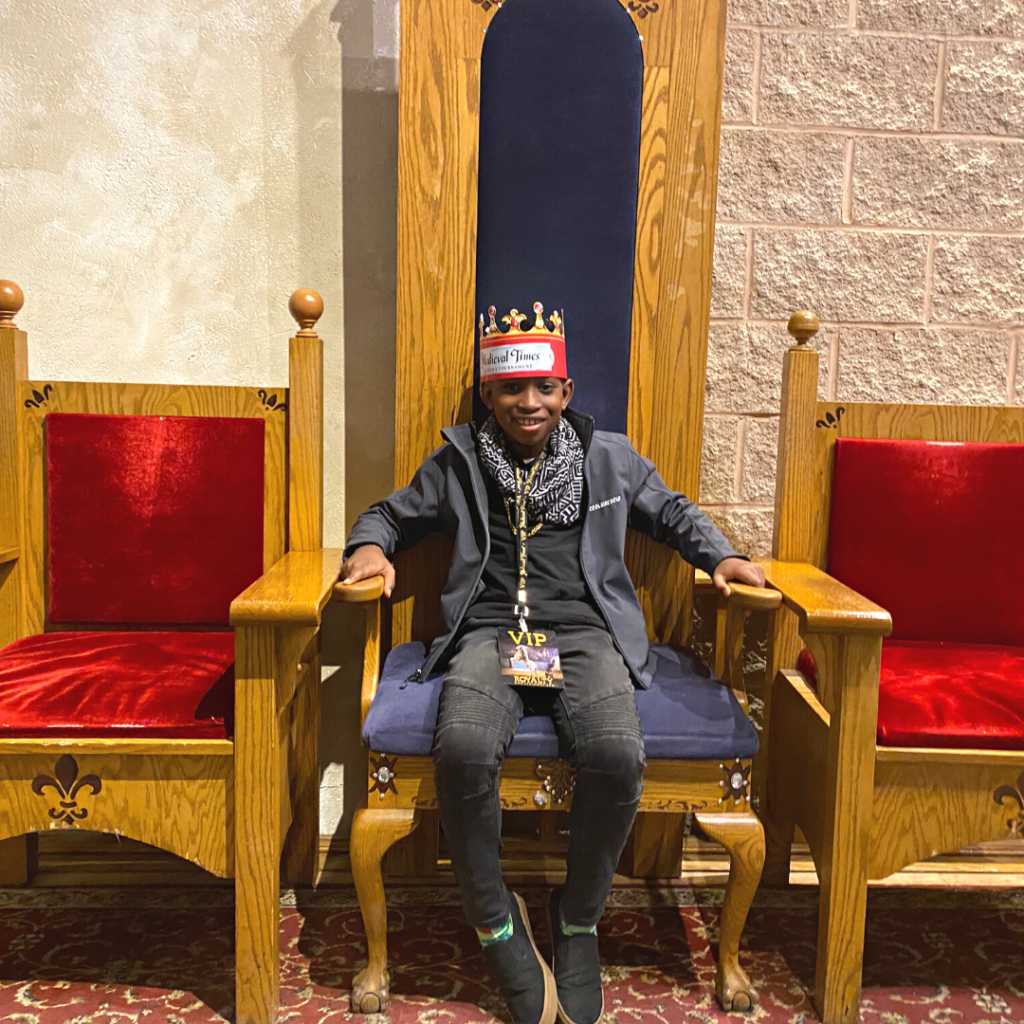 In the evening, we headed to Medieval Times, an unforgettable dinner and show experience that's perfect for families. The show takes place in a medieval-style arena, where knights compete in jousting matches and sword fights while the audience cheers them on. We were assigned to the Red Knight section and were given red crowns to wear during the show. The dinner was a hearty feast of garlic bread, roasted chicken, spare ribs, and potato wedges, all served without utensils in true medieval style. The show's thrilling action and tasty meal made for an unforgettable evening.
Breakfast and Tee Off at Top Golf
The next day, we started our day with a delicious breakfast at Marriott Towne Place Suites, which included waffles, bacon, eggs, and fresh fruit. We then headed to Top Golf.
Top Golf Schaumburg | Chicago Northwest Suburbs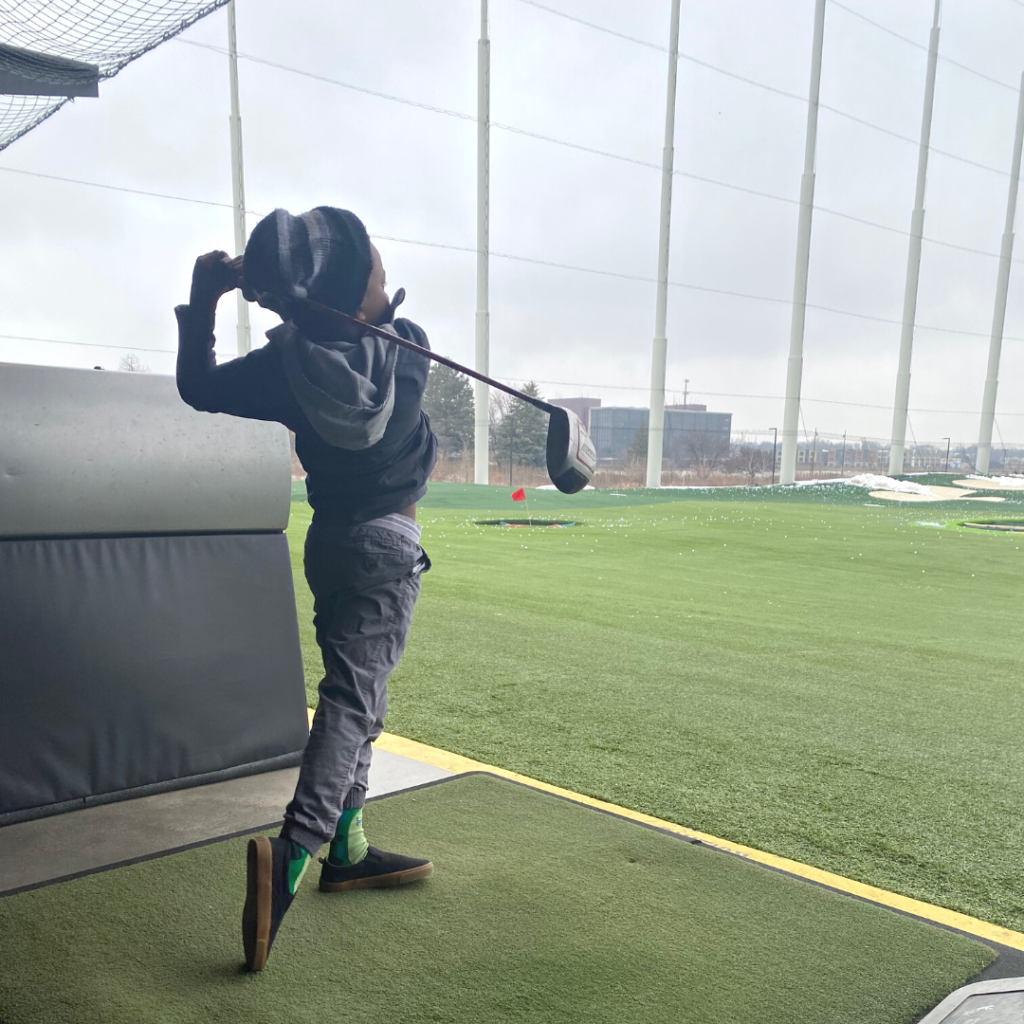 Top Golf is a golf entertainment complex that offers a unique experience for golfers of all skill levels. Unlike traditional golf courses, Top Golf features climate-controlled hitting bays with advanced technology that tracks the accuracy and distance of each shot. This makes it an excellent place for golfers like Calvin Russell III to practice their skills, no matter what the weather is like outside.
Top Golf offers a wide variety of games and challenges that are designed to improve your golf skills and make the game more fun. For example, players can aim for targets on the driving range that are worth different point values, or they can compete against each other in games like Top Pressure, Top Drive, and Top Chip. These games provide a fun and interactive way for golfers to hone their skills and compete with friends and family.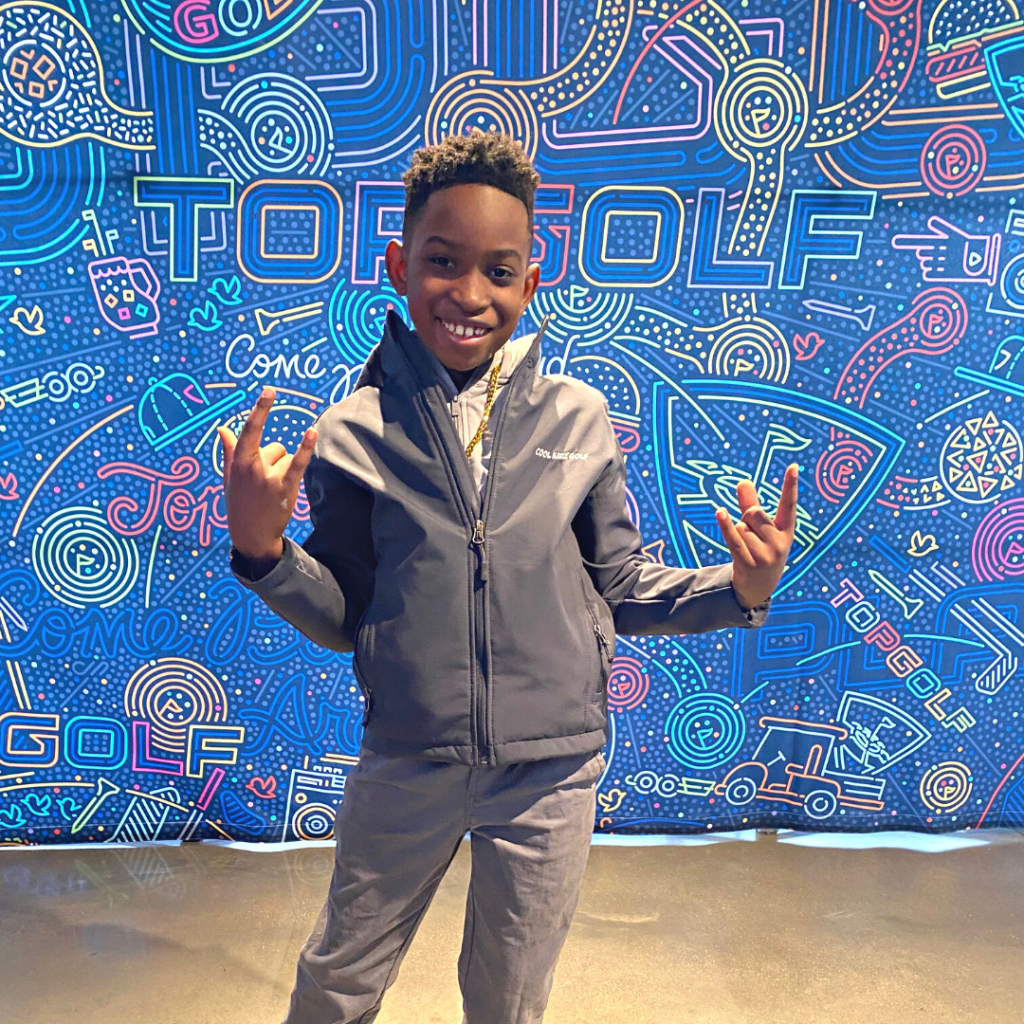 In addition to the golf experience, Top Golf also offers a full-service bar and restaurant with a diverse menu of food and drinks. The venue is family-friendly and provides a fun and relaxed atmosphere for everyone to enjoy. Top Golf is the perfect destination for golfers like Calvin Russell III, who want to practice their skills and have fun with friends and family at the same time.
Snap Happy at Selfie World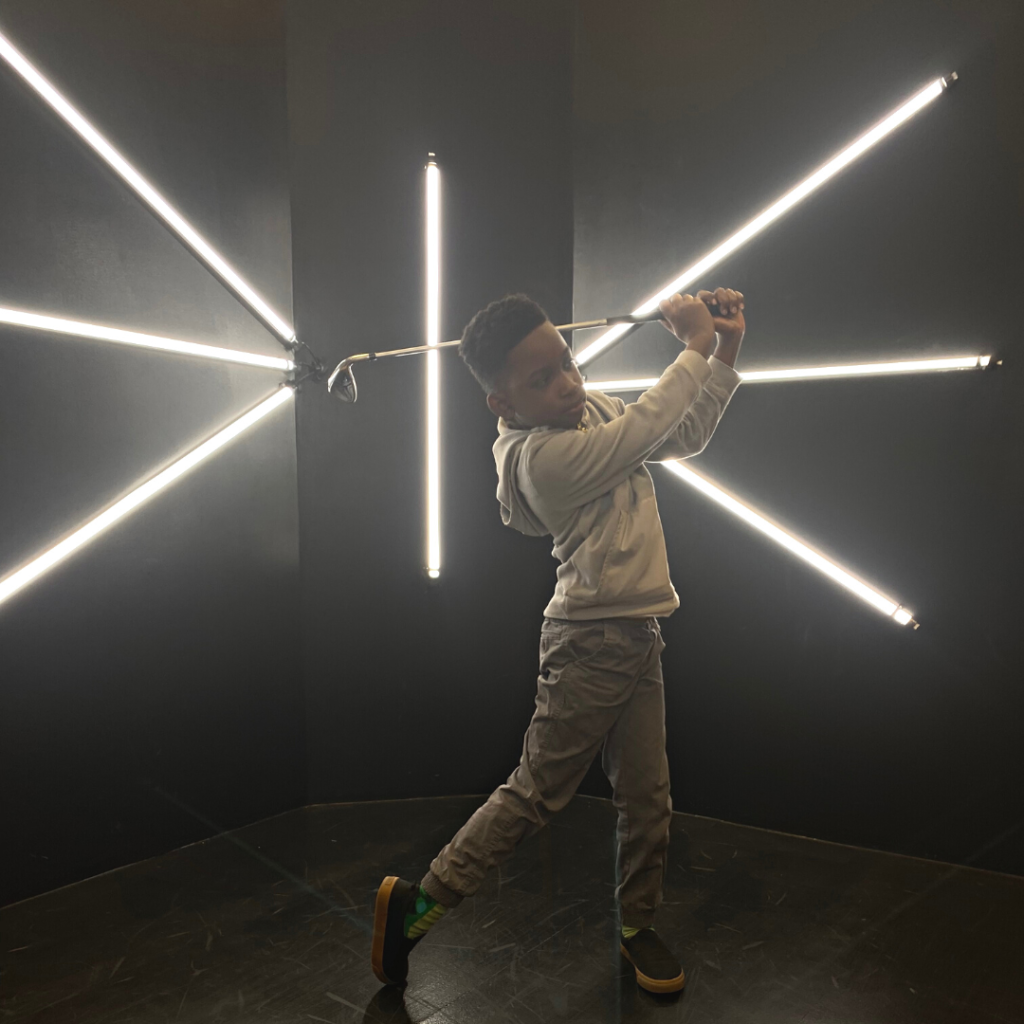 Our last stop on our trip was Selfie World, a one-of-a-kind attraction that's perfect for families who love taking photos and making memories. Selfie World is a unique photo booth experience where visitors can take pictures with a variety of fun and interactive backdrops, props, and lighting effects. Our family had a blast taking pictures in front of the colorful murals, neon signs, and 3D installations. The venue's friendly staff helped us find the perfect angles and poses to capture our best moments. Selfie World is an excellent way to end a family trip to Chicago Northwest and create lasting memories.
Final Thoughts Of Our Visit To Chicago Northwest Suburbs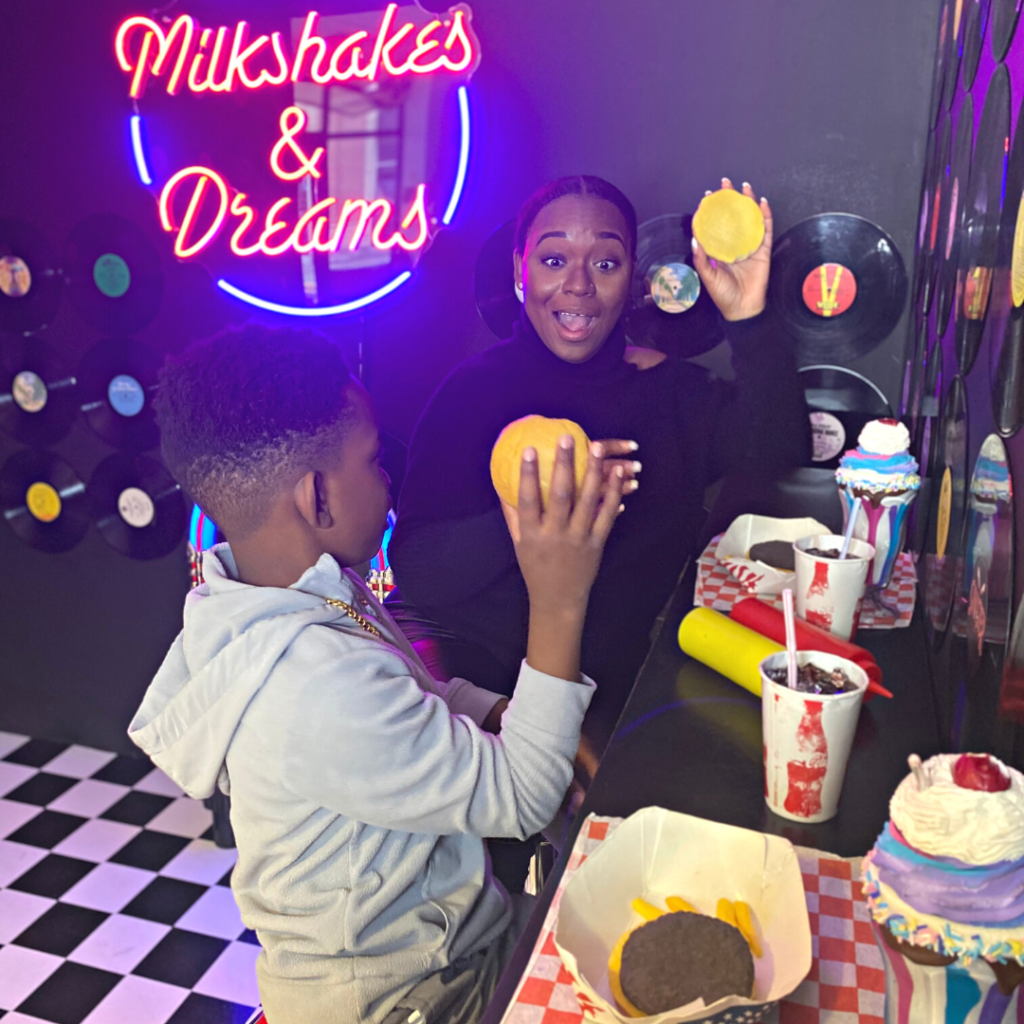 Chicago Northwest is a hidden gem for families looking for a fun and exciting vacation spot. Our 24-hour trip to the area was packed with delicious food, thrilling attractions, and comfortable accommodations.
From the mouth-watering dishes at Wildfire Restaurant to the interactive exhibits at Legoland Discovery Center, and the medieval spectacle at Medieval Times, there's something for everyone in the northwest suburbs. Top Golf and Selfie World were the perfect ways to end our trip, creating fun memories that will last a lifetime. If you're planning a family trip to Chicago Northwest, be sure to check out these exciting destinations and make your trip an unforgettable adventure.
P.S. Be sure to check out the best luggage options to save you time and comfort as you prepare for your next trip, here.
Here's a list of all the places mentioned in this article (SAVE):
● https://selfiewrldschaumburg.com/
● https://topgolf.com/us/schaumburg/
● https://www.medievaltimes.com/chicago
● https://www.wildfirerestaurant.com/chicago/
● https://www.legolanddiscoverycenter.com/chicago/
● https://www.marriott.com/en-us/hotels/chixs-towneplace-suites-
chicago-schaumburg
About Meet Chicago Northwest (Our Partner For This Trip)
Meet Chicago Northwest is a destination marketing organization located just outside of Chicago promoting the eight communities of Arlington Heights, Elk Grove Village, Itasca, Rolling Meadows, Roselle, Schaumburg, Streamwood and Wood Dale.
With 40 years of rich experience promoting the area, Meet Chicago Northwest is home to best-in-class destinations and meeting spaces including the Renaissance Schaumburg Convention Center, Woodfield Mall, First Ascent, Hey Nonny, Topgolf and more.
Chicago Northwest is located on the edge of Chicago and O'Hare International Airport, making the area easily accessible for local commuters and travelers alike.
Chicago Northwest offers a simple way to enjoy the best of the area with easy highway access, direct Metra trains to Chicago and free parking.
In addition to over 700 restaurants, attractions and hotels, Chicago Northwest provides vast access to greenspace and has miles of trails alongside bodies of water and meadows to be enjoyed year-round.
To learn more and book your next visit, https://www.chicagonorthwest.com/