Yesterday, my family and I had the chance to visit Jurassic Quest Chicago at Navy Pier and it was an incredible experience! From the moment we arrived, we were transported back in time to the Mesozoic Era and surrounded by life-sized animatronic dinosaurs that were so lifelike it felt like they could come to life at any moment. In this article, I'll share our experience and provide some tips for those planning to visit Jurassic Quest Chicago at Navy Pier happening March 3-5, 2023.
P.S. I just found these fun Jurassic World dinosaurs that would be cool to have at home. Take a look HERE.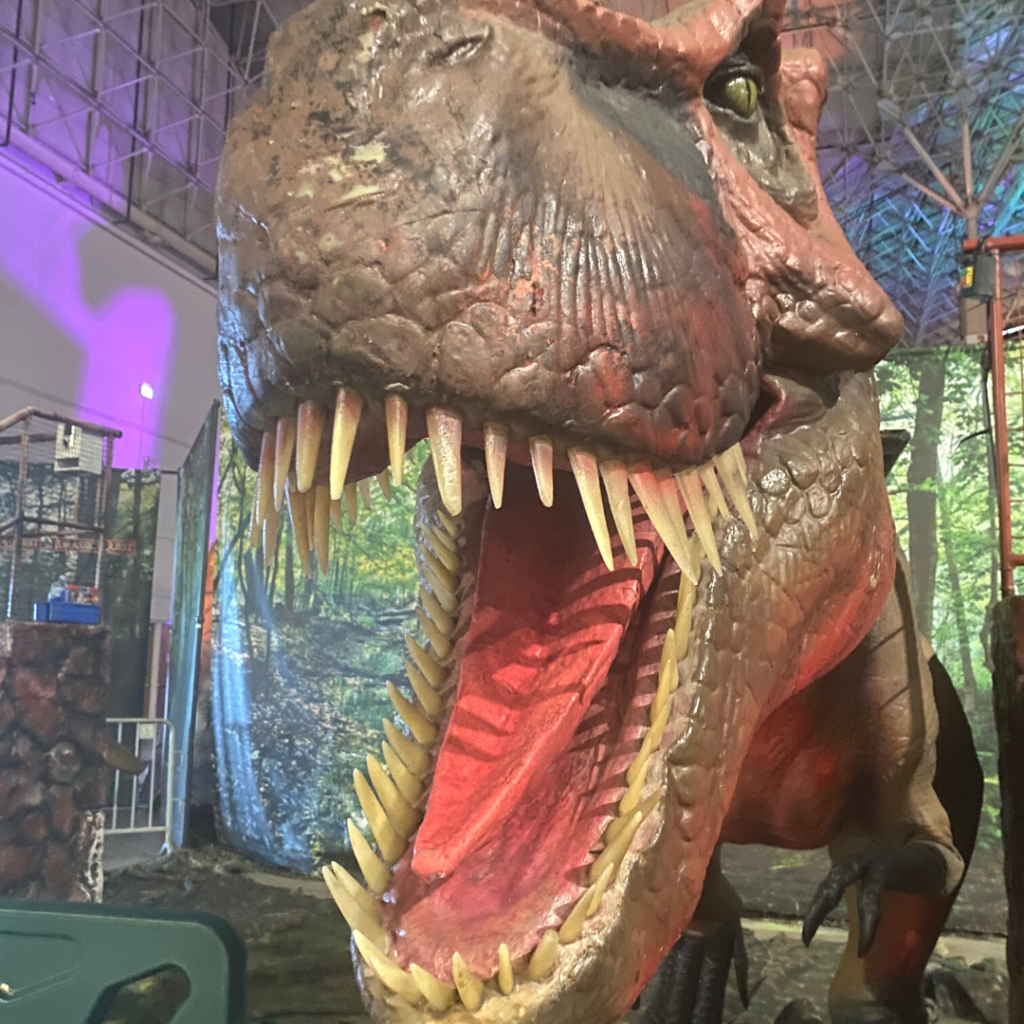 How to Get to Jurassic Quest Chicago at Navy Pier
Getting to Jurassic Quest at Navy Pier is easy. Navy Pier is located at 600 E Grand Ave, Chicago, IL 60611, and is easily accessible by car, public transportation. For those driving, parking is available on-site. The closest parking garage to the festival is the East Garage, door 10 at Navy Pier. Public transportation options include the Chicago Transit Authority's bus and subway lines, with the closest stop being the Grand Red Line station.
What to Do Upon Arrival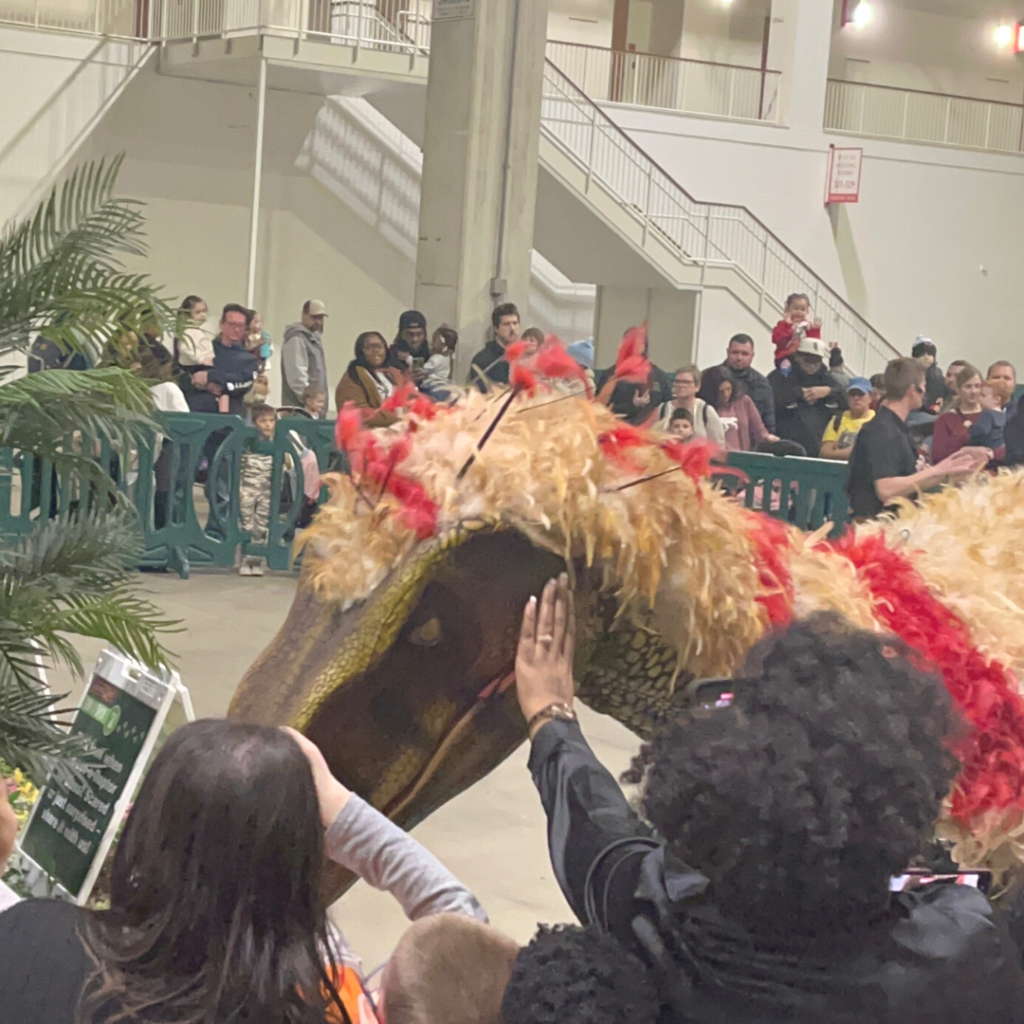 Upon arrival, we were greeted by friendly staff who provided us with our tickets and a map of the exhibit. We quickly made our way to the entrance where we were greeted by a massive animatronic T-Rex towering above us. The excitement was palpable as we eagerly made our way through the exhibit.
Fun Dinosaurs to See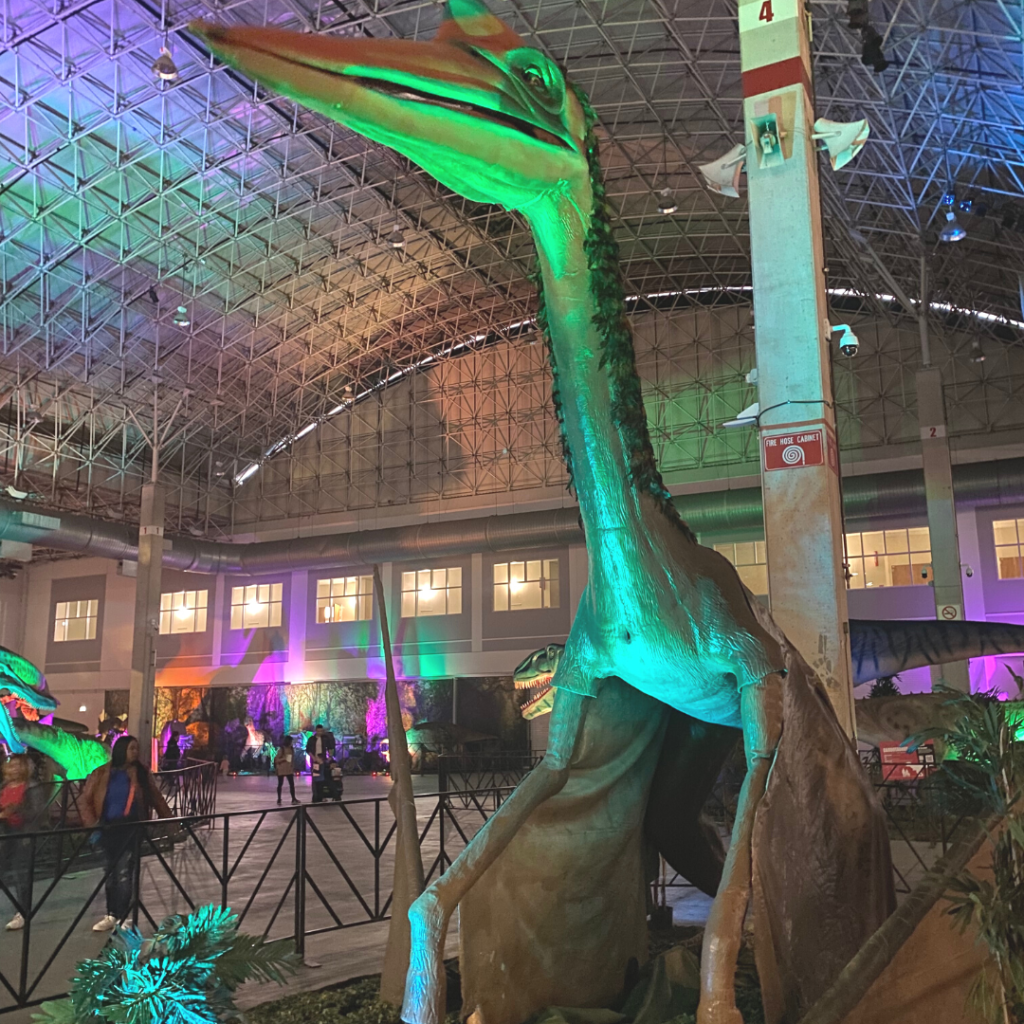 The exhibit is filled with life-sized animatronic dinosaurs, all of which are incredibly realistic. From the towering T-Rex to the massive Brachiosaurus, each dinosaur was carefully crafted and designed to provide an accurate depiction of what they would have looked like millions of years ago. We were amazed at the level of detail and craftsmanship that went into creating each dinosaur.
Fun Activities to Do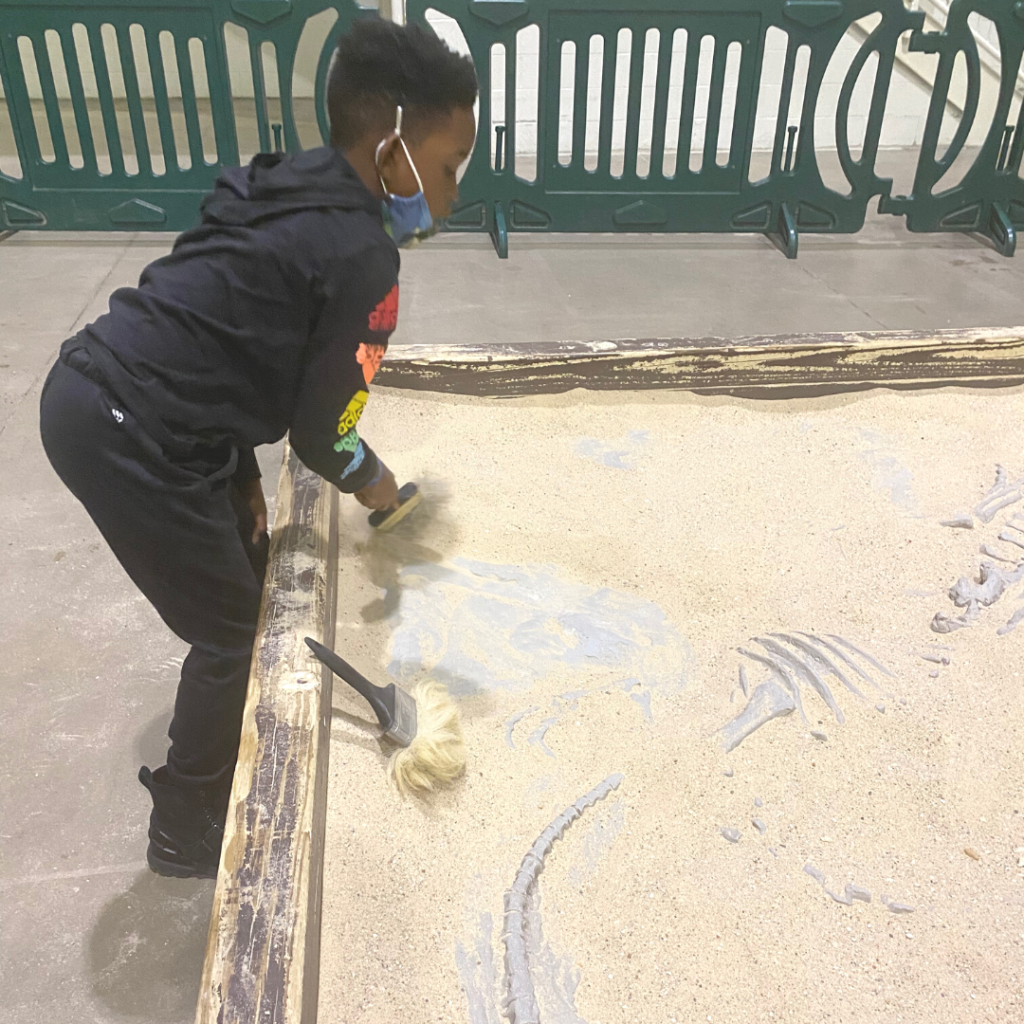 In addition to the impressive animatronic dinosaurs, there were plenty of fun activities to keep us entertained throughout the exhibit. One of the highlights was the dinosaur show, which featured a live presenter educating us on the different species of dinosaurs and their unique characteristics. We also had the chance to ride a dinosaur ride, which was a thrilling experience that made us feel like we were riding on the back of a real dinosaur.
For those looking for more interactive experiences, there were several bouncy houses and an excavation pit where visitors could dig up dinosaur bones and fossils.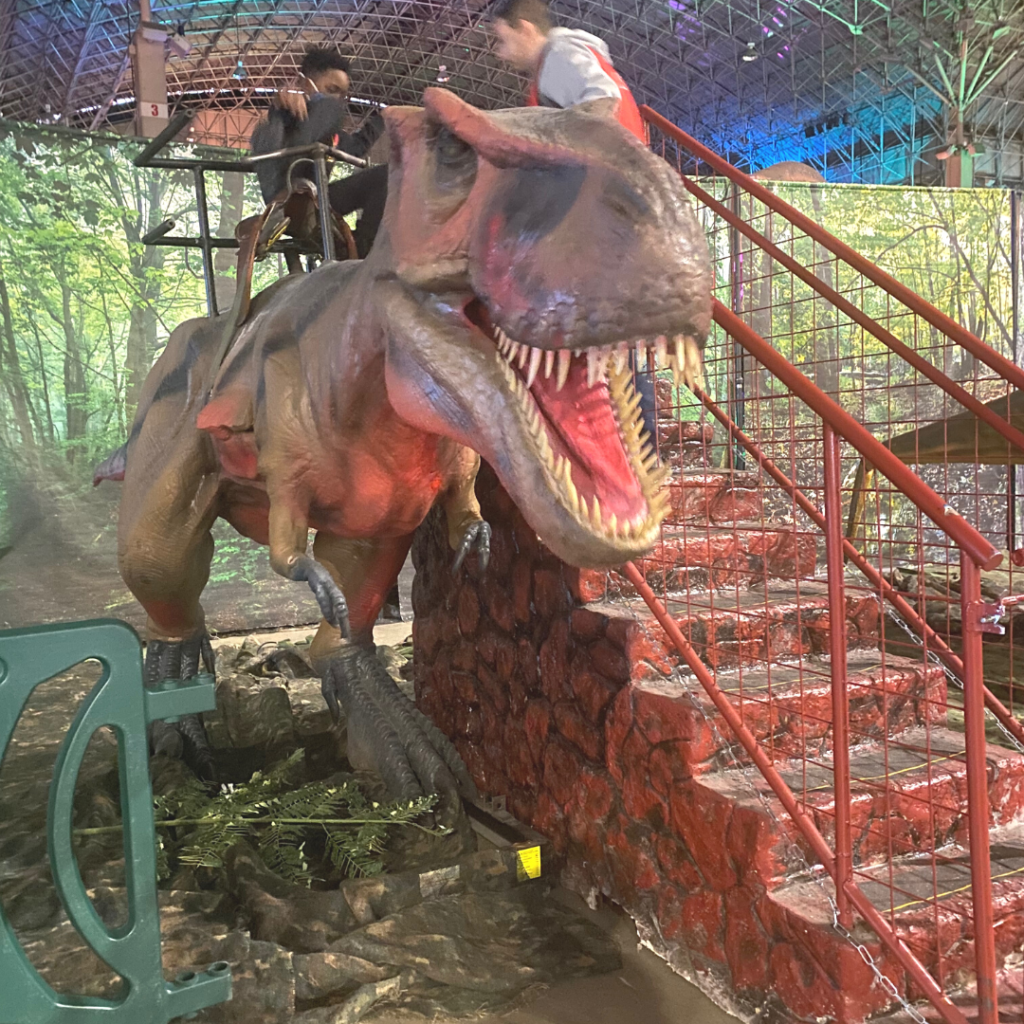 Final Thoughts About Jurassic Quest Chicago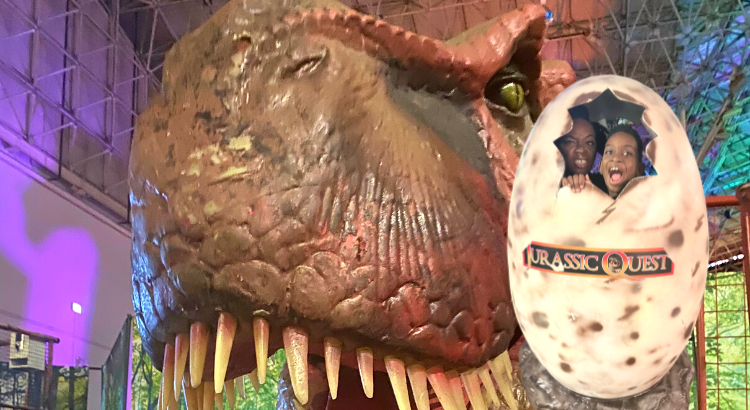 Overall, our visit to Jurassic Quest Chicago at Navy Pier was an unforgettable experience. From the impressive animatronic dinosaurs to the fun activities and educational exhibits, there was something for everyone. For those planning to visit, be sure to arrive early to avoid crowds and bring comfortable shoes as there is a lot of walking involved. And don't forget your camera – there are plenty of photo opportunities with the life-sized dinosaurs!
Don't forget to grab some fun dinosaurs to have at home, HERE.