Are you looking for an exciting family-friendly destination that will leave you with unforgettable memories? Look no further than LEGOLAND in Schaumburg, Illinois. This attraction is an excellent choice for LEGO fans of all ages. In this post, we'll take you through our family's experience at LEGOLAND, highlighting the unique features and what you can expect from your visit.
Grab your Lego kit HERE and save this article for your next trip to Legoland.
Arriving at LEGOLAND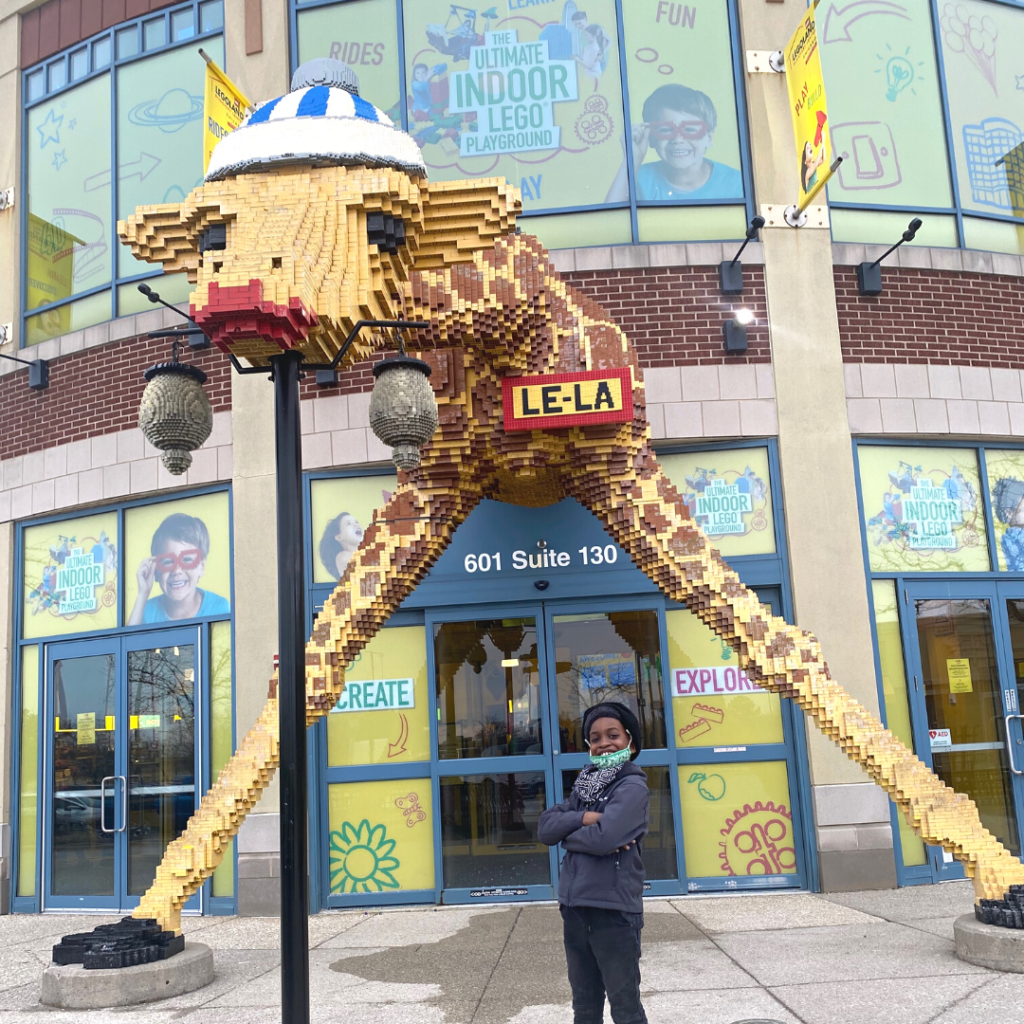 Upon arrival, we were greeted by the iconic LEGO brick entrance, which was an immediate sign that we were in for a fun-filled day. We were happy to find out that the parking was ample and free, and the entrance was quick and efficient. As we walked through the entrance, we were immediately surrounded by incredible LEGO structures and colorful models that captured our attention.
Exploring Legoland Schaumburg Illinois
Our first stop was Miniland, an impressive display of famous landmarks and skylines made entirely out of LEGO bricks. We were amazed by the intricate details and the level of accuracy in each building. The famous Chicago skyline was accurately portrayed in LEGO, which made for great photo opportunities. It was also impressive to see the different types of moving parts in Miniland, including cars, trains and boats.
Stunning LEGO Models
Throughout Legoland there were numerous life-size LEGO models, from famous landmarks like the Willis Tower to popular characters like Batman and Darth Vader. We were in awe of the level of detail and intricate designs created with LEGO bricks. There were plenty of opportunities to take pictures with the LEGO models and even take a mini-figurine home as a souvenir.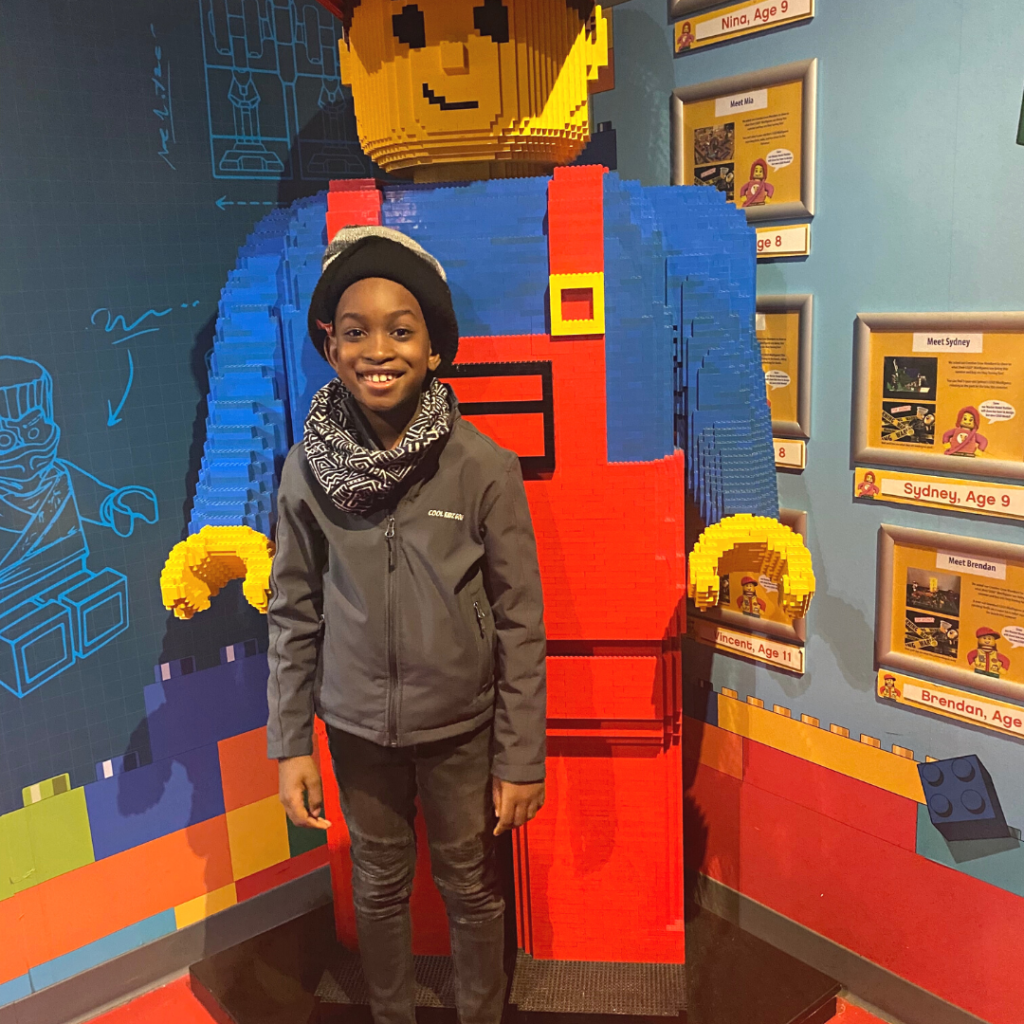 Kingdom Quest Ride
The Kingdom Quest ride at Legoland is an exciting adventure that takes visitors on a journey through a medieval world. As soon as the ride begins, guests are handed laser guns and tasked with defeating the enemy trolls and skeletons that have taken over the kingdom. As the ride progresses, riders have the opportunity to earn points by shooting targets and rescuing the captured princess. The ride is filled with impressive animatronics, special effects, and interactive elements that make the experience all the more immersive. Overall, the Kingdom Quest ride is a must-ride attraction for anyone visiting Legoland. Note: You must be at least 30 inches tall to ride.
Lego 4D Cinema
We entered the LEGO 4D Cinema with excitement. The theater was dark and filled with colorful LEGO characters. We put on our 3D glasses and settled into our seats. The movie started and we were immediately thrown into a world of adventure with the LEGO characters. We could feel the wind and water as they splashed around us, and the seats vibrated as the action intensified. It was a fully immersive experience that kept us on the edge of our seats until the very end. We left the cinema feeling amazed and ready for more LEGO adventures.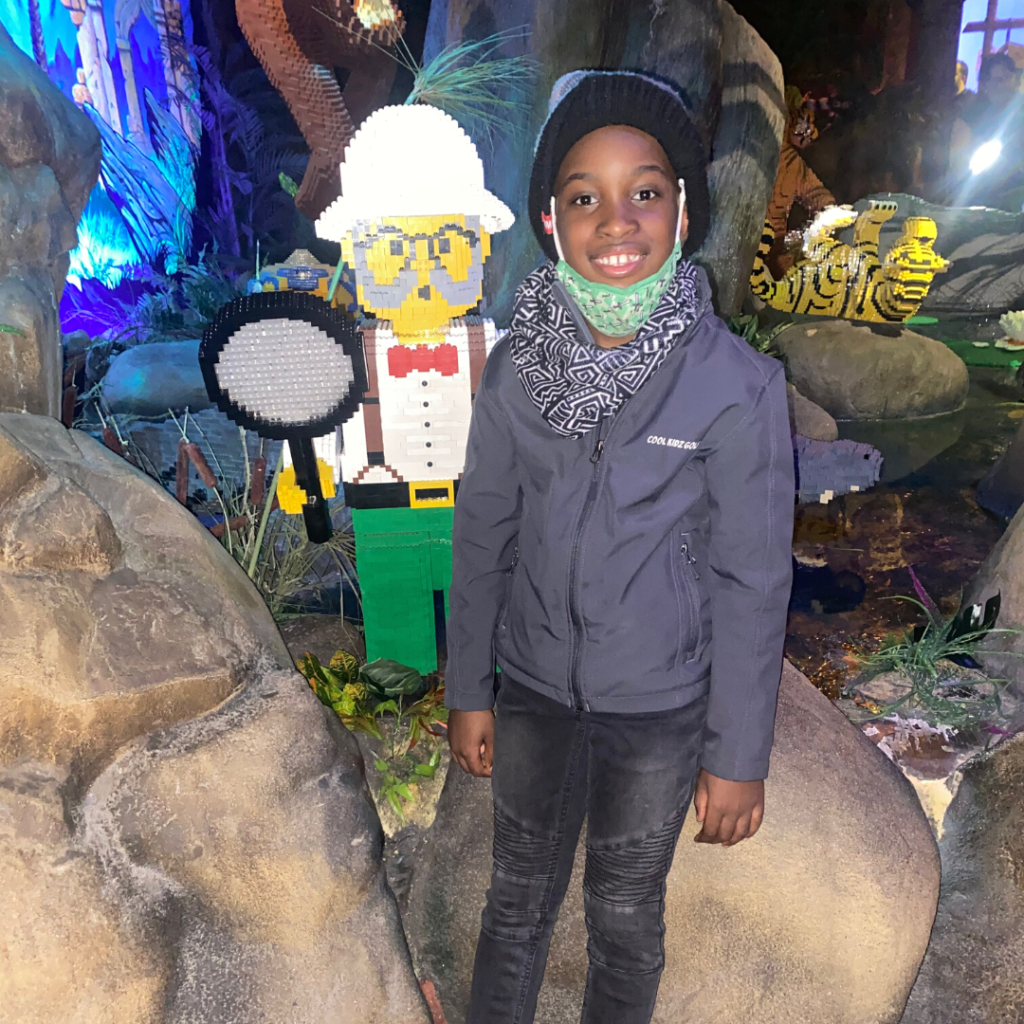 Legoland Pirate Adventure Playground Schaumburg Illinois
Next, embark on an awesome journey at Legoland's Pirate Adventure Island playground! Explore the crystal cave and discover hidden sea creatures as you search for treasure on the island. Build your very own LEGO brick castle and set off the air cannons to take down enemy ships and fellow playmates by surprise. The Pirate Adventure Island is an interactive and fun-filled play area that lets you unleash your inner pirate and embark on your own adventure.
Dining and Shopping LEGOLAND Schaumburg Illinois
LEGOLAND offers a dining room to sit-down and grab a bite to eat. We enjoyed the delicious LEGO-themed snacks, such as LEGO-shaped ice cream and candy. The gift shops offered a vast selection of souvenirs and LEGO sets, catering to all ages and interests. We picked up this lego set on our way out. Also available on Amazon, here.
Wrapping Up
As our day at LEGOLAND came to a close, we were filled with joy and excitement about the memories we had made. Legoland exceeded our expectations in terms of attractions, level of detail, and overall experience. We left feeling grateful for the opportunity to experience this fantastic world of LEGO.
In Conclusion
LEGOLAND in Schaumburg, Illinois is a family-friendly destination that offers an unforgettable experience for all LEGO enthusiasts. With its wide range of attractions, including thrilling rides, interactive attractions, and stunning LEGO models, there is something for everyone to enjoy. The park also offers ample dining and shopping options, making it a perfect destination for a fun-filled day out with family and friends. We highly recommend visiting LEGOLAND for a day full of adventure and fun!
If you're unable to stop by a Legoland near you, grab a few gifts for your kids and friends online by visiting the Legoland Store HERE.