TravelWithTheRussells into a color wonderland at the Color Factory Chicago! We spent the day exploring this interactive art museum and let me tell you, it was a blast. The Color Factory, an interactive art museum that's all about, you guessed it, color! We were excited to explore the colorful exhibits, take plenty of pictures, and make some fun memories together. Here's a recap of our visit to the Color Factory in Chicago.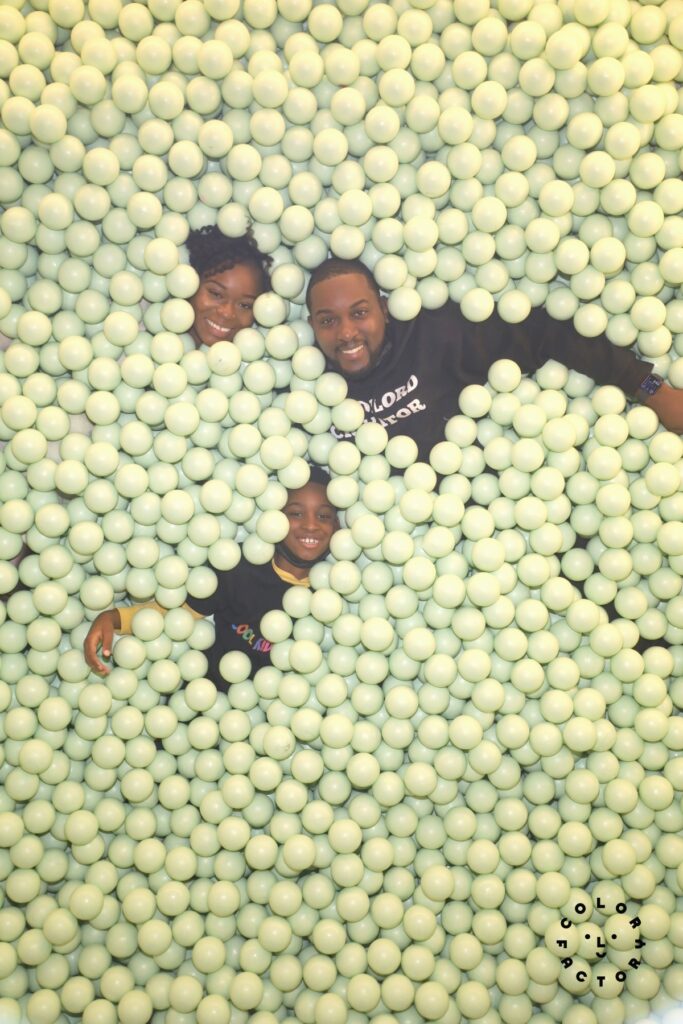 Location and Hours
The Color Factory in Chicago is located in catalog at Willis Tower. It's easily accessible by public transportation or car. The museum is open every day from 10 AM to 8 PM, with extended hours on some days.
Ticketing and Admission
I suggest you buy your tickets in advance to avoid the lines and ensure availability. However, if you are not able to buy in advance, you can purchase through a kiosk in their waiting area. Tickets are timed, which means you'll need to arrive at your designated time slot. Admission is $39 for adults and $28 for children ages 3-12.
Exhibits and Activities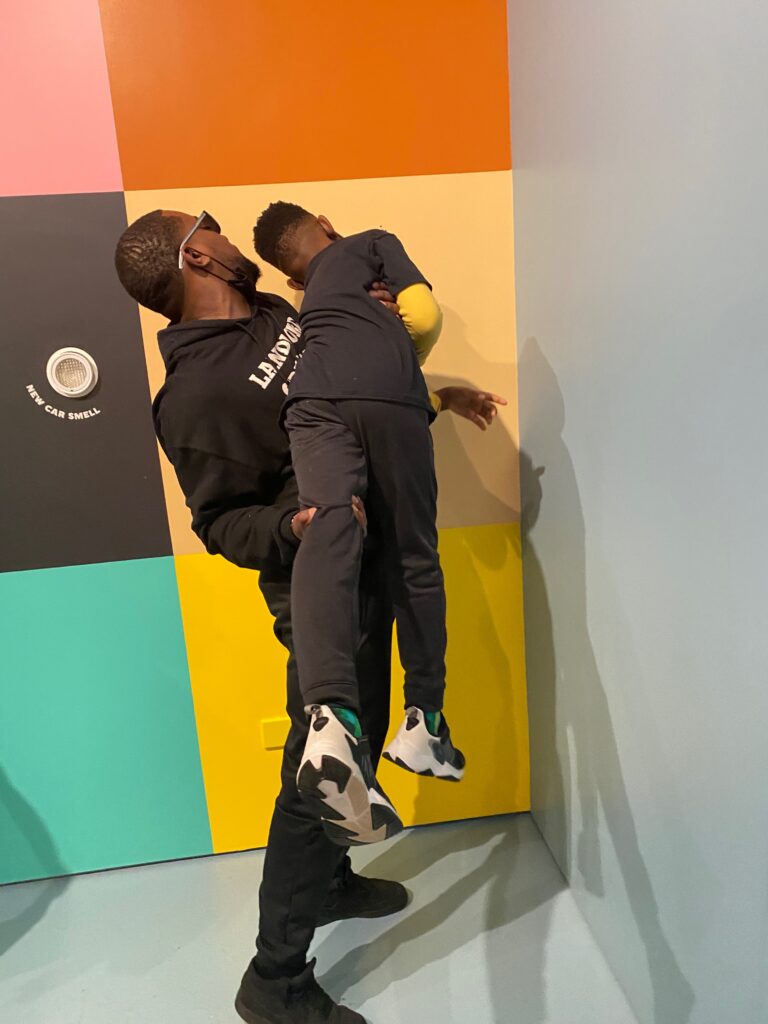 As soon as we walked into the Color Factory, we were transported into a vibrant world of color. The exhibits were interactive, engaging, and fun for all ages. Here are some of the highlights of our visit:
Colorful Rooms and Installations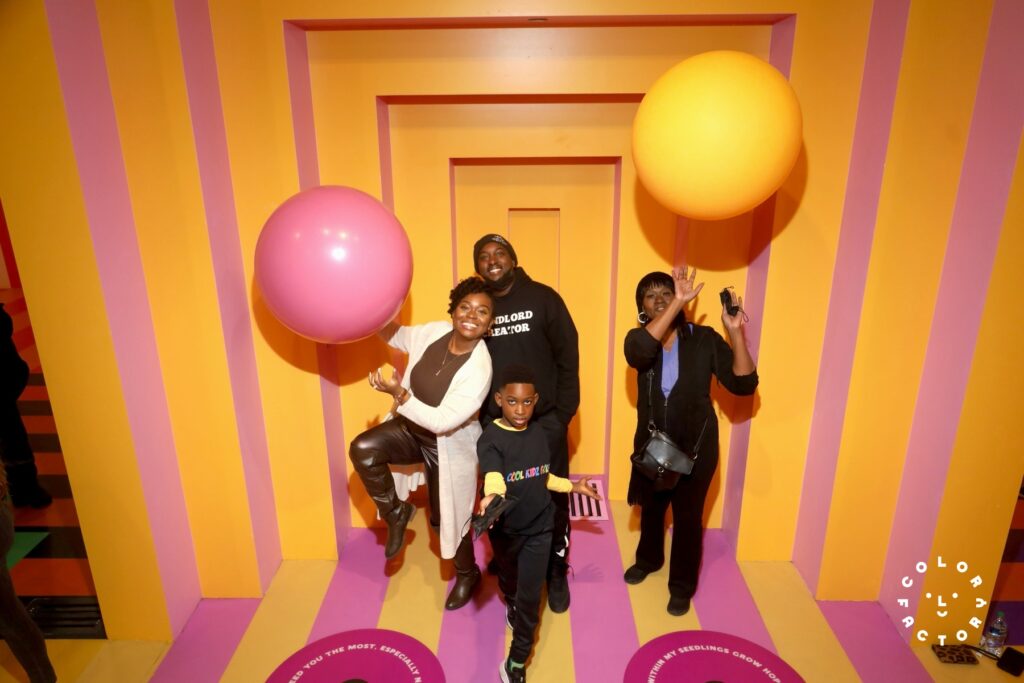 The Color Factory is full of rooms and installations that are designed to spark creativity and imagination. From a giant ball pit to a rainbow staircase, each exhibit was a feast for the eyes. We loved the confetti room, where we were showered with colorful confetti from above. The mirror maze was also a hit, with numerous mirrors around the room and props that made us feel like we were at a party.
Artistic Installations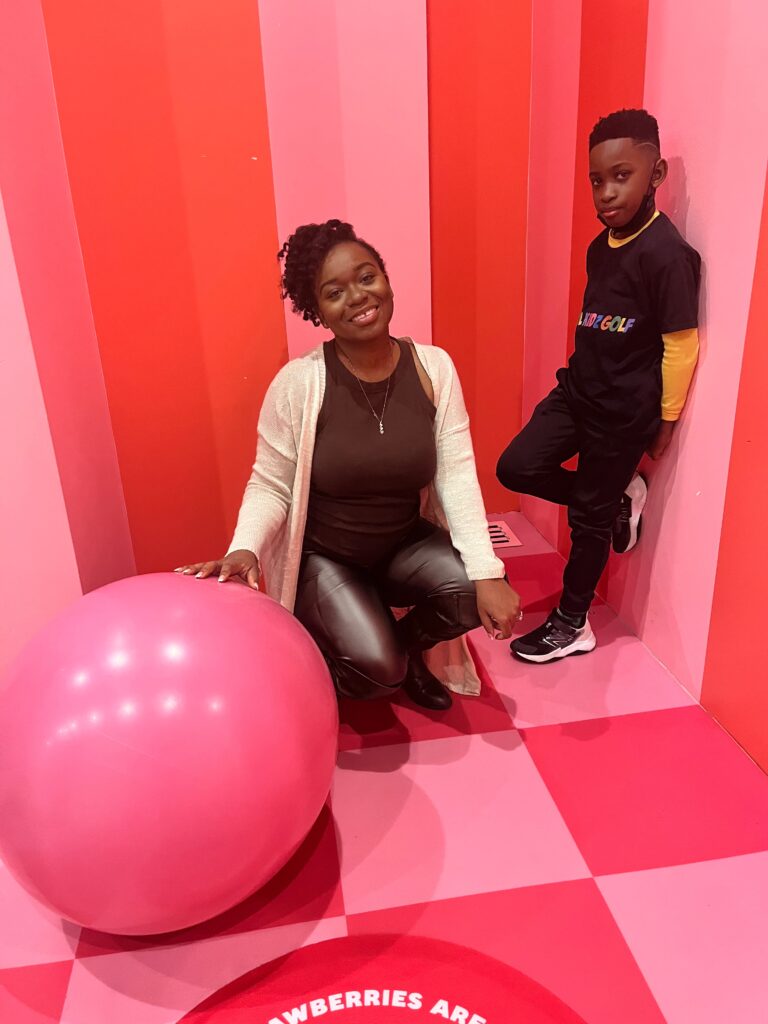 Along with the interactive rooms, the Color Factory also had several artistic installations that were both beautiful and thought-provoking. One of our favorites was the "Flavorama" exhibit, which featured the first movie theatre experience of tasting. We tasted different pop-rocks and guessed the flavor!
Treats and Snacks
The Color Factory also had several treats and snacks for visitors to enjoy. We tried the colorful macarons, which were as delicious as they were Instagram-worthy.
Tips for Visiting the Color Factory in Chicago
Buy your tickets in advance to avoid the lines and ensure availability.
Plan to spend at least 1-2 hours at the Color Factory to fully experience all the exhibits and activities.
Wear comfortable shoes, as you'll be on your feet for most of the visit.
Bring a camera to capture all the colorful moments and memories.
Be sure to stop by the gift shop on your way out for some fun souvenirs.
Final Thoughts
Our visit to the Color Factory in Chicago was a memorable and fun experience for our whole family. We loved the colorful exhibits, interactive activities, and delicious treats. If you're in the Chicago area and looking for a unique and colorful adventure, we highly recommend visiting the Color Factory. Don't forget to bring your sense of adventure and love of color!
We hope you found this article was helpful and informative. Let us know in the comments if you've visited the Color Factory in Chicago, and what your favorite exhibit was. You can learn more about the Color Factory in Chicago by visiting: https://colorfactory.co/