As Black History Month comes to a close, I had the opportunity to visit the Chicago History Museum's temporary exhibit (until January 15, 2024), Remembering Dr. King. The exhibit invites visitors to walk through a winding gallery that features over 25 photographs depicting key moments in Dr. King's work and the Civil Rights movement, with a special focus on his time in Chicago.
Why Visit the Chicago History Museum for this Special Exhibit
The Remembering Dr. King exhibit is an important tribute to Dr. King's legacy and the Civil Rights movement. As the exhibit showcases, Dr. King spent a significant amount of time in Chicago, advocating for fair housing and racial equality in the North. This part of his work is often overshadowed by his better-known campaigns in the South, but it was just as important in the fight for civil rights.
By visiting this exhibit, visitors can gain a deeper understanding of Dr. King's life and legacy, as well as the broader context of the Civil Rights movement. The photographs on display capture key moments in history, such as the 1966 Chicago Freedom Movement, which sought to end discriminatory housing practices in the city. Seeing these images up close, and learning about the people and events behind them, is a powerful experience that can inspire reflection and action.
Exploring the Exhibit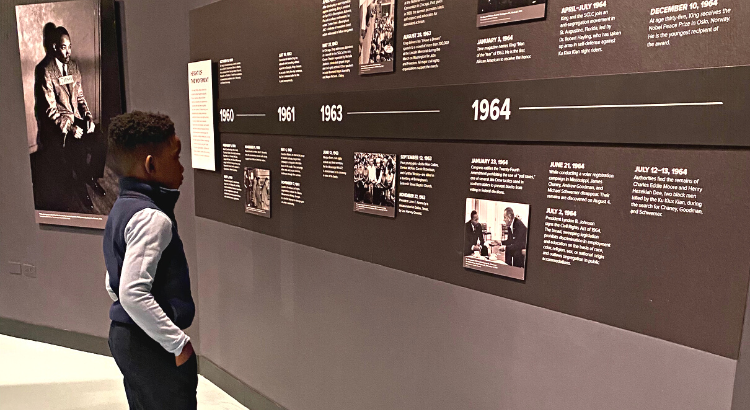 As I made my way through the exhibit, I was struck by the emotional power of the photographs on display. Some showed Dr. King delivering speeches or leading marches, while others captured the faces of everyday people who were affected by his work. The images were accompanied by informative captions that provided context and insights into the historical significance of each moment.
One of the highlights of the exhibit was a series of photographs that depicted the open housing marches that took place in Chicago in 1966. These marches were met with violent resistance from white residents and police, but they ultimately helped to bring about changes in housing policies and attitudes towards racial integration.
The exhibit also featured a replica of Dr. King's bedroom in Chicago, which included some of his personal belongings, such as books and clothing. This intimate display provided a glimpse into the personal life of the Civil Rights leader, and helped to humanize him in a way that was both touching and informative.
Other Exhibits to See at the Chicago History Museum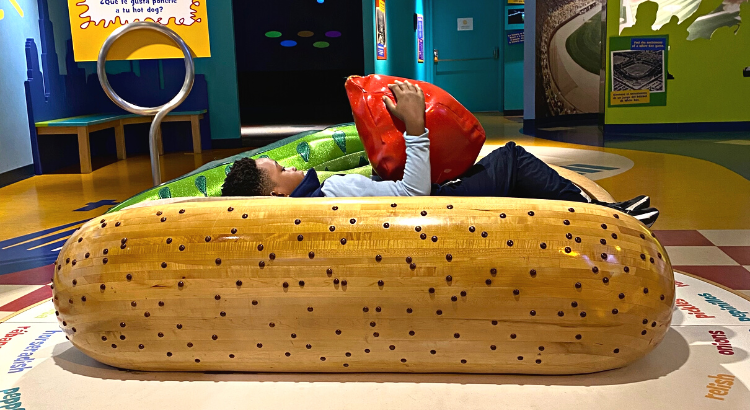 The Remembering Dr. King exhibit is just one of many exhibits at the Chicago History Museum that are worth exploring. The museum's permanent collection includes a diverse range of artifacts and exhibits that showcase the city's rich history, from its early days as a trading post to its present-day status as a cultural hub.
Some of the other exhibits that I particularly enjoyed included:
Selfie photo booth where you can take pictures with historical backdrops and a fun hotdog prop area with toy relish, tomatoes and such. Calvin had fun!
Chicago: Crossroads of America, a comprehensive overview of the city's history that includes artifacts ranging from a 19th-century fire engine to a contemporary baseball glove.
Lincoln's Chicago, which examines the relationship between Abraham Lincoln and the city of Chicago, including his famous speech at the 1860 Republican National Convention.
Conclusion
In conclusion, my visit to the Chicago History Museum's Remembering Dr. King exhibit was a moving and informative experience. The photographs on display captured key moments in Dr. King's work and the Civil Rights movement, and provided a deeper understanding of his legacy and impact. I would highly recommend this exhibit to anyone who is interested in history, social justice, or simply wants to gain a better understanding of Dr. King's life and work.
A visit to the Chicago History Museum is a wonderful way to celebrate Black History Month and to learn more about the city and its people. To learn more visit, https://home.chicagohistory.org/.