Are you planning a family trip and looking for fun and Unique Chicago Museums to take your kids? Look no further than the city's many world-class museums! In this article, we'll explore three exciting museums that are sure to captivate and engage kids of all ages. These are all places my family and I have visited and had a great time!
The Color Factory: Unique Chicago Museum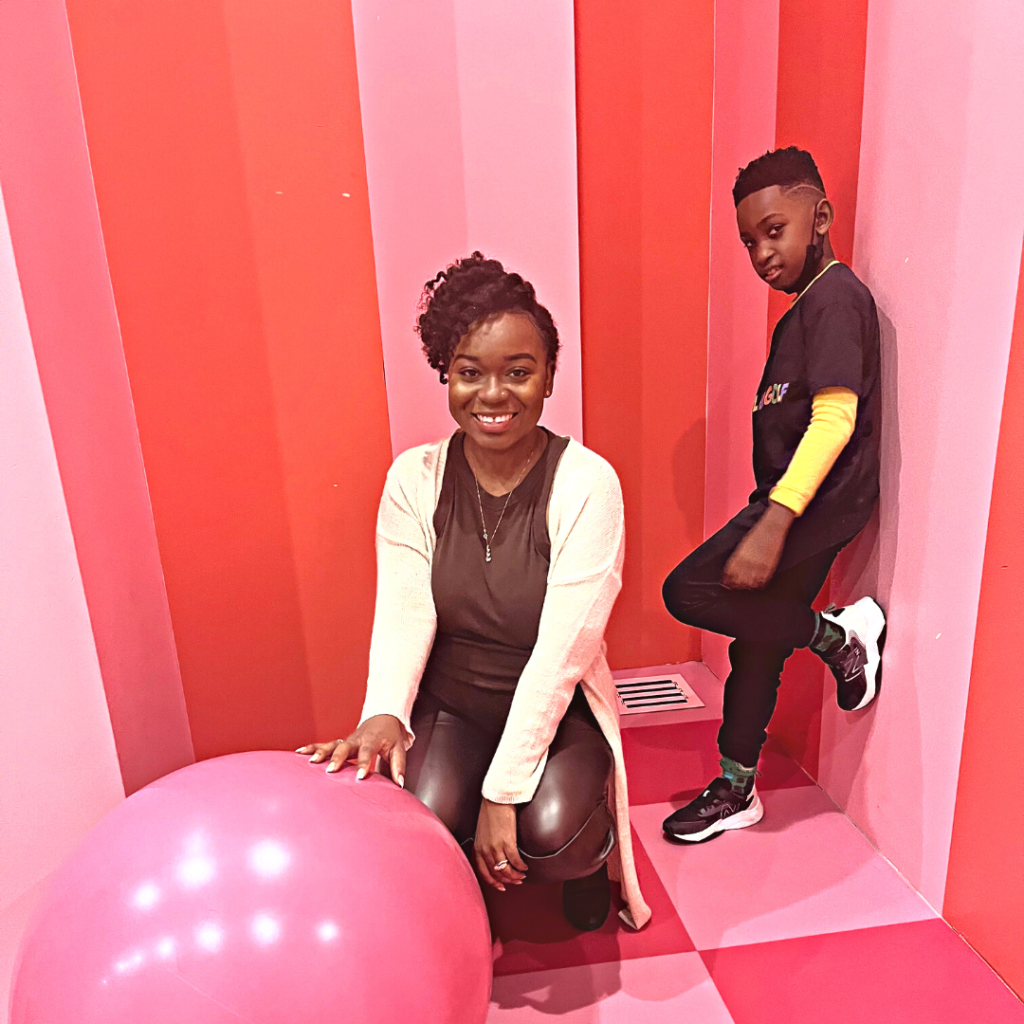 Located in Chicago's River North neighborhood, the Color Factory is a unique museum experience that encourages visitors to explore color and creativity in a hands-on way. With more than 20 interactive installations, the museum invites guests to explore a range of hues, textures, and sensory experiences.
One of the museum's most popular attractions is the "Rainbow Room," a colorful space filled with hundreds of ribbons in every shade of the rainbow. Visitors are encouraged to interact with the ribbons and snap photos against the vibrant backdrop. Another must-see exhibit is the "Giant Lite-Brite," a supersized version of the classic toy that allows visitors to create their own glowing designs.
The Color Factory also features a range of snacks and treats inspired by color, from rainbow-colored popcorn to vibrantly hued macarons. Visitors can purchase tickets online in advance, and the museum is open daily from 9 a.m. to 8 p.m.
The Chicago History Museum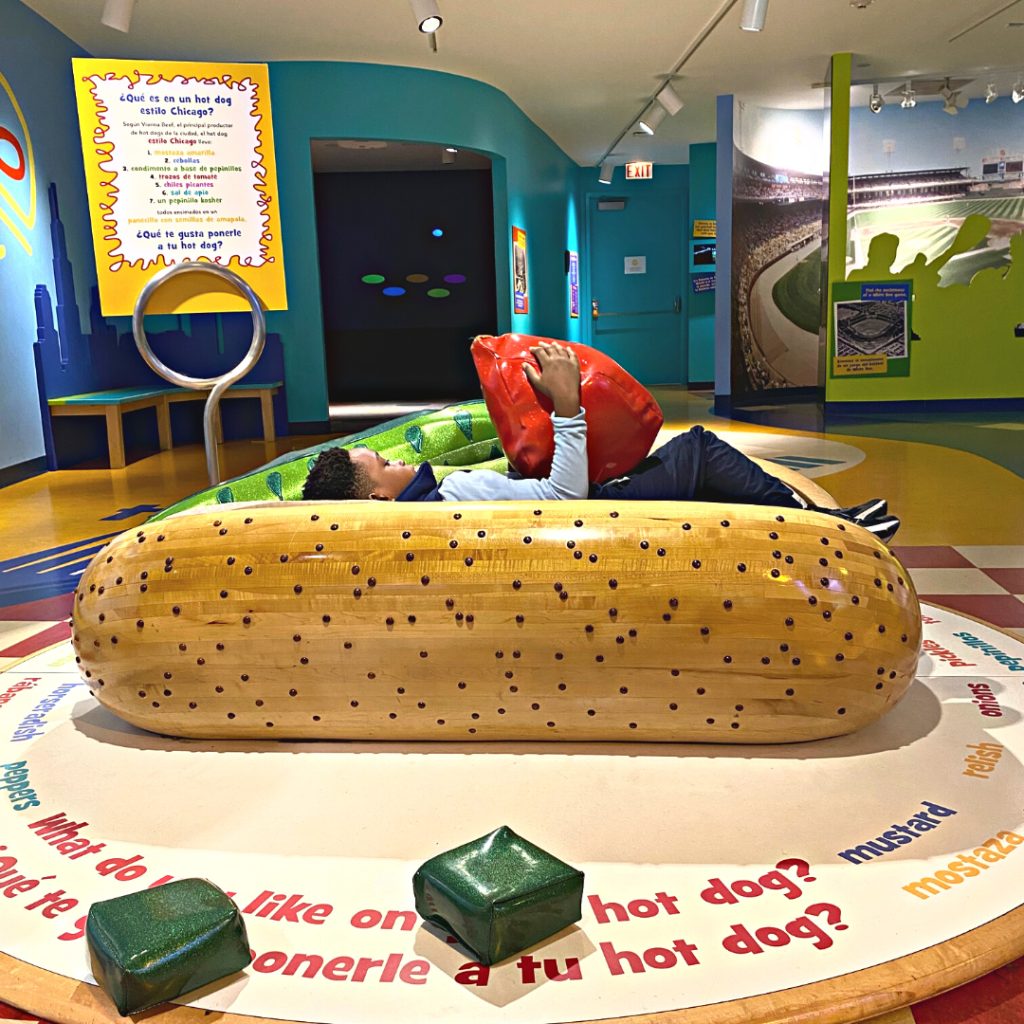 For families interested in learning more about Chicago's rich history, the Chicago History Museum is a must-visit destination. Located in Lincoln Park, the museum features a range of interactive exhibits that explore the city's past, from its early days as a trading post to its role as a hub of industry and culture.
One of the museum's most fascinating exhibits is "Chicago: Crossroads of America," which explores the city's pivotal role in transportation and commerce. Visitors can climb aboard a vintage "L" train car, see a recreated Chicago street scene from the 1890s, and learn about the city's famous World's Columbian Exposition in 1893.
Another highlight of the museum is the "Sensing Chicago" exhibit, which allows visitors to experience the city through touch, sound, and smell. Kids can climb aboard a fire truck, hear the roar of the Great Chicago Fire, and explore a recreated jazz club from the 1920s.
The Chicago History Museum is open daily from 9:30 a.m. to 4:30 p.m. and offers a range of family-friendly programming, including storytelling, craft activities, and interactive tours.
The Chicago Children's Museum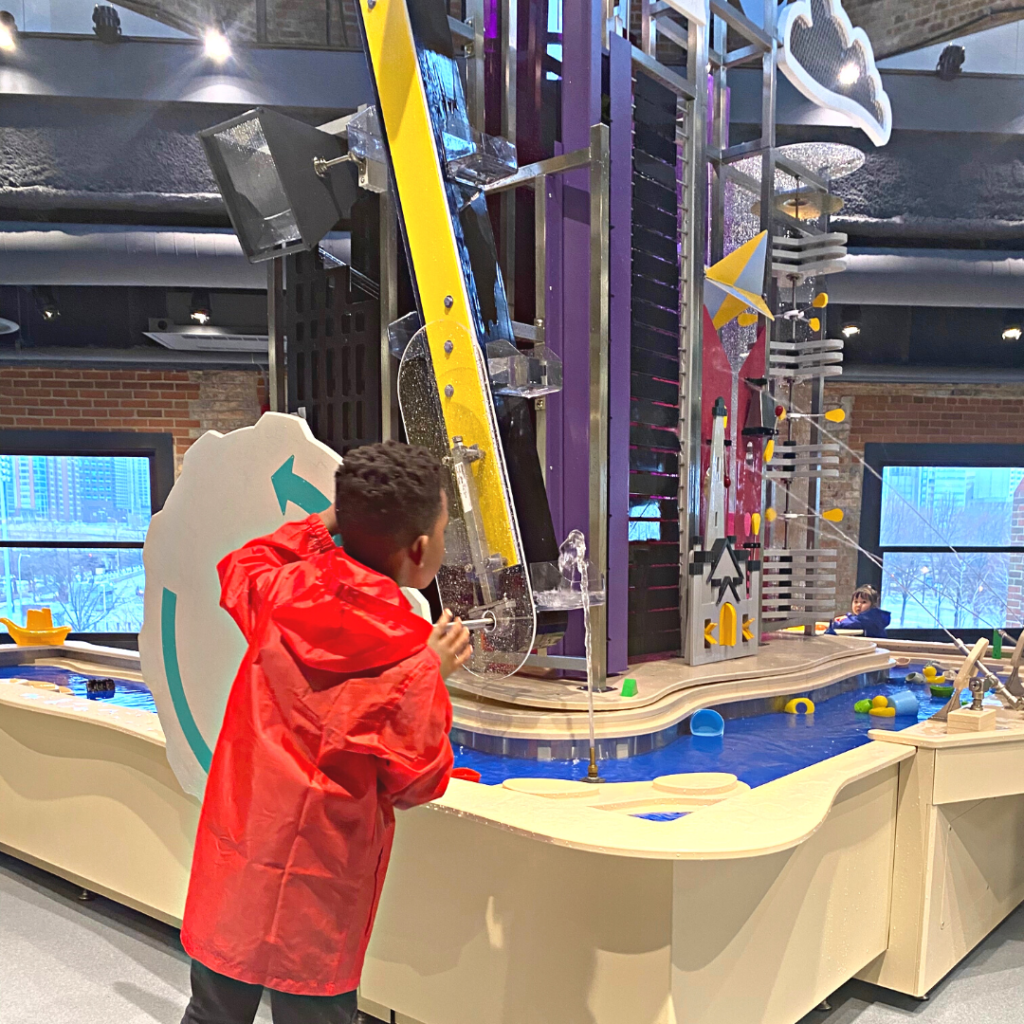 Located on Navy Pier, the Chicago Children's Museum is a favorite destination for families with young children. With three floors of interactive exhibits, the museum offers endless opportunities for play and exploration.
One of the museum's most popular exhibits is the "Dinosaur Expedition," which invites kids to dig for fossils and explore a prehistoric world. Other highlights include the "Tinkering Lab," where kids can experiment with tools and materials to create their own inventions, and the "Waterways" exhibit, which allows kids to build dams, experiment with water flow, and explore the properties of liquid.
In addition to its regular exhibits, the Chicago Children's Museum offers a range of special events and programs, including story times, art workshops, and sensory-friendly playtimes for kids with special needs. The museum is open daily from 10 a.m. to 5 p.m.
Tips For Visiting Chicago Museums With Kids
Whether you're exploring the Color Factory, the Chicago History Museum, or the Chicago Children's Museum, there are a few tips and tricks to keep in mind to ensure a smooth and enjoyable visit.
First, be sure to check the museum's website for hours, admission prices, and any special events or exhibits that may be taking place. Many museums offer discounted or free admission on certain days, so it's worth doing a bit of research in advance to plan your visit accordingly.
Second, consider purchasing tickets in advance online. This can save you time and hassle on the day of your visit, as well as potentially offering discounted rates.
Third, be prepared for crowds, particularly during peak tourist season. To avoid long lines and overcrowding, consider visiting museums during off-peak hours, such as early in the morning or later in the afternoon.
Finally, don't forget to bring snacks, water, and any necessary supplies for your kids, such as strollers or baby carriers. While most museums offer snack bars or cafes, bringing your own snacks can save money and ensure that your kids have their favorite treats on hand.
In conclusion, Chicago is home to a wealth of world-class museums that offer something for everyone, including kids of all ages. Whether you're exploring the colorful world of the Color Factory, learning about Chicago's rich history at the Chicago History Museum, or playing and creating at the Chicago Children's Museum, these three destinations are sure to delight and engage your family. With a bit of planning and preparation, a visit to these museums can be an unforgettable experience that sparks curiosity, creativity, and lifelong learning.
Let me know in the comments if you plan to explore these museums?
PINTEREST/PIN ME