If you're a content creator in the travel industry, collaborating with hotels can be a great way to expand your portfolio and gain exposure. But with so many creators vying for these opportunities, how can you stand out? In this article, I will explore some of my strategies for landing hotel collaborations as a content creator.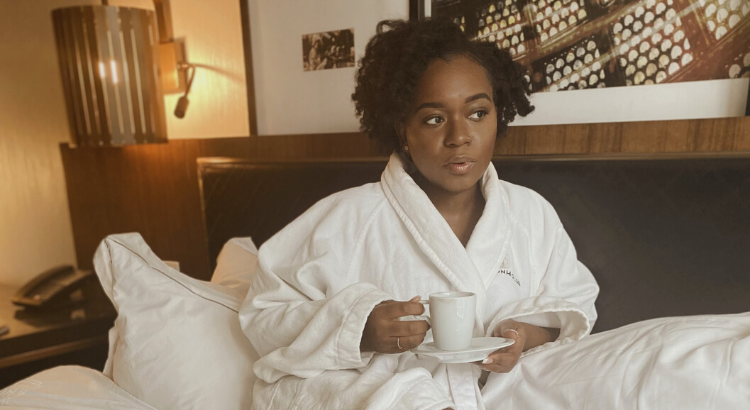 Define Your Brand
Before you can approach hotels for collaborations, you need to define your brand. This means identifying your niche and the value you bring to the table. Are you a luxury travel influencer? A budget travel blogger? A family travel vlogger? Whatever your niche, make sure your brand is clear and consistent across all your platforms.
Action Step: Take some time to brainstorm and define your brand. Write down your niche, your unique selling proposition (what sets you apart from other creators), and the type of content you want to create.
Build Your Portfolio To Land Hotel Collaborations
Hotels want to work with creators who can produce high-quality content. This means you need to have a strong portfolio that showcases your skills and your brand. Make sure your portfolio includes a variety of content formats (e.g. photos, videos, blog posts) and shows your versatility.
Action Step: Review your existing content and identify any gaps in your portfolio. Create a plan to fill those gaps by creating new content.
Research Hotels
Once you have a clear brand and a strong portfolio, it's time to start researching hotels. Look for hotels that align with your brand and that you genuinely want to work with. Check their social media channels and website to get a sense of their style and aesthetic.
Action Step: Create a list of hotels you want to work with. Include their contact information and a brief note on why you want to work with them.
Craft Your Pitch
When you're ready to approach hotels for collaborations, you need to craft a pitch that stands out. Make sure your pitch is personalized to the hotel you're contacting and highlights the value you can bring to their brand. Include links to your portfolio and social media channels, and be clear about what you're asking for (e.g. a complimentary stay, a sponsored post, etc.).
Action Step: Write a template pitch that you can customize for each hotel you contact. Make sure it highlights your unique selling proposition and the value you can bring to the hotel.
Follow Up
After you've sent your pitch, don't be afraid to follow up if you don't hear back. Hotels receive a lot of collaboration requests, so it's possible that your pitch got lost in the shuffle. A polite follow-up email can help you stand out and increase your chances of getting a response.
Action Step: Set a reminder to follow up with any hotels you haven't heard back from after a week or two.
Your Next Steps To Land Hotel Collaborations
If you're looking to monetize your content creation and work with brands more strategically, my e-book, The Micro-Influencer Blueprint, A Practical Guide To Working With Top Brands, can help. In this e-book, you'll learn:
How to define your brand and niche
Strategies for growing your audience
How to pitch brands and negotiate partnerships
Tips for creating high-quality content
And much more!
Whether you're just starting out as a content creator or looking to take your collaborations to the next level, The Micro-Influencer Blueprint can help you achieve your goals.
Visit my website to learn more about The Micro-Influencer Blueprint and how it can help you grow your career as a content creator. Click HERE.
Conclusion
Landing hotel collaborations as a content creator can be challenging, but with the right strategies, it's possible to stand out and secure these opportunities.